The 19th International Specialized Exhibition "Metalworking-2018" was held on May 14-18, 2018 in Moscow at the Expocentre.
Metalworking - the largest project in the field of high-tech metal processing - is among the top ten international industrial shows. For more than 30 years, the exhibition has successfully demonstrated the latest developments, equipment and services in the field of machine-tool and mechanical engineeringand is receiving increasing attention from the leading international and Russian companies in the metalworking industry.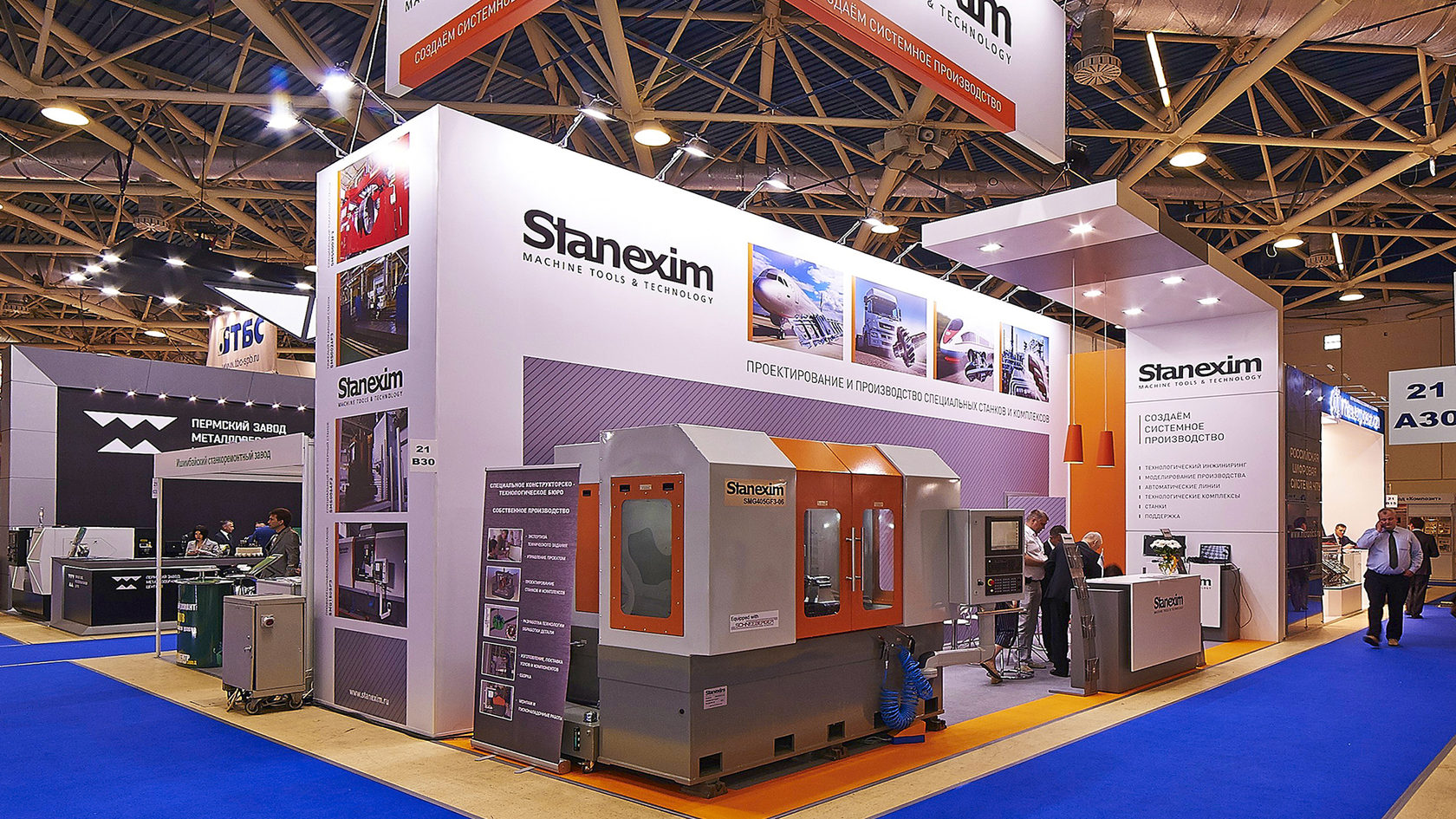 This year, STANEXIM showed its projects of 2017-2018.
Solutions in the design and production of special machines and complexes were presented at our stand:
automatic lines for processing railway parts;
machining of pipes;
CNC machines for gas-oxygen cutting;
special grinding machines;
sharpening and tool making machines;
gear grinding.
New CNC gear grinding machine SMG405GF3 was presented at our stand. The machine is designed for profile grinding of spur and helical gears in single and mass production.
The machine is equipped with special software integrated into the Fanuc CNC.This software allows the machine operator to conveniently and automatically prepare control programs for processing and measuring gear wheels.

Thank you for visiting our booth in Moscow! See you next year at the exhibition "Metalworking-2019".