The exhibition of grinding ьфсрштуы which we organized at our production site on April 6-9, 2021, for specialists of industrial enterprises of Belarus, completed its work.
During this time we were visited by delegations from 558 aircraft repair plants, BelAZ, Belkard and other enterprises.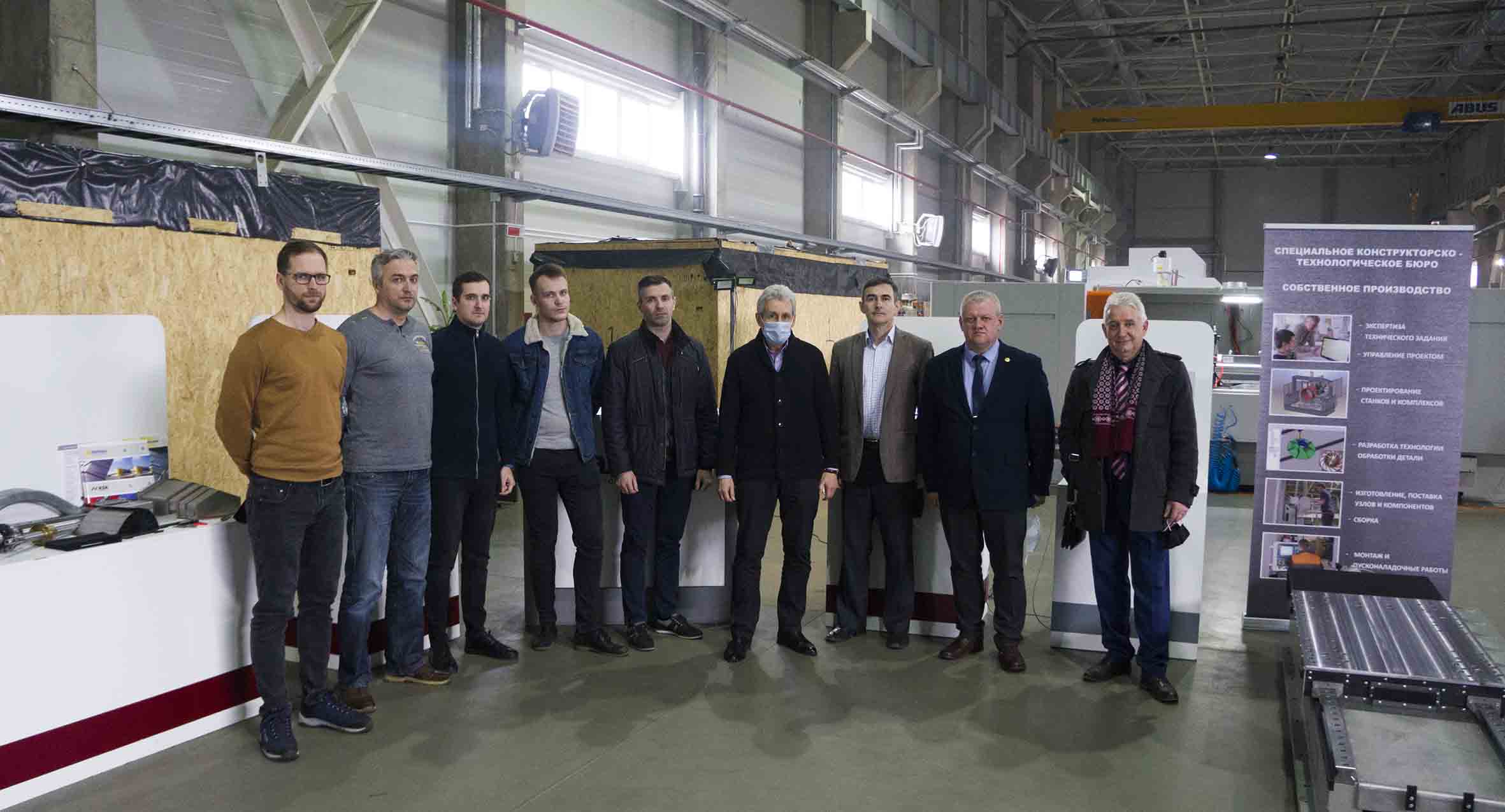 Among the guests were chief engineers, heads of tool factory workshops, specialists responsible for technology and equipment selection.
Our exposition attracted the attention of mechanical engineering educational institutions.
During the acquaintance with the production, machines of our own production were demonstrated:
CNC profile grinding machine SMG150SF3 for processing rails, broaches, chisels
CNC Gear Grinding Machine SMG405GF3 for gears macining
CNC cylindrical grinding machines for camshaft machining
At a meeting with the Dean of the Machine-Building Faculty of the Belarusian National Technical University, Andrey Safonov, issues of interaction in the field of training technical specialists, organizing practical training at STANEXIM facilities with the subsequent employment of young specialists were discussed. Common interests and approaches were found in the debugging of the learning process.
We thank everyone who visited our exposition! It was nice to meet with acquanted people , make new acquaintances, negotiate current projects, and discuss prospects for cooperation.
See you at the "Metallworking-2021" exhibition in Moscow!