STANEXIM is constantly developing its competence in the field of solutions for railway engineering and metallurgy enterprises. In October, a large project for the modernization of equipment for the processing of car castings for RM Rail VKM-Stal * (Saransk, Republic of Mordovia) was successfully completed.
STANEXIM specialists completed the repair and modernization of 4 special machines for processing parts "Bolster" and "Solebar".
The machines are designed for:
drilling of 2 holes Ø23Н14, processing of the center point ("centre") of the bolster;
milling of the side surfaces of the pedestal jaw openings of the "solebar";
milling of the bottom of the pedestal jaw openings of the "solebar";
drilling 8 holes Ø21H14 in the frame entry of the "solebar".
We have completed the following works:
replacement of electromechanical feed tables of the old design with modern ones on rolling guides equiped with traverse drive (with variable speed controller)- ballscrew and AC servo motor.
main gear joint replacement;
16-spindle box unit;
lybricating system rebuilding;
machine control system retrofit;
equipment adjusting.
Because of the impossibility of decommissioning the equipment for a long time due to the production load, the works were carried out without removing the equipment. Preparatory stage took 8 month. During this time, new units were produced, run-in ready-assembly at our production site and delivered to the Customer. The equipment shutdown at VKM-Stal took only 2-5 days for each machine.
At the moment, all the machines have been taken into production and produce good products.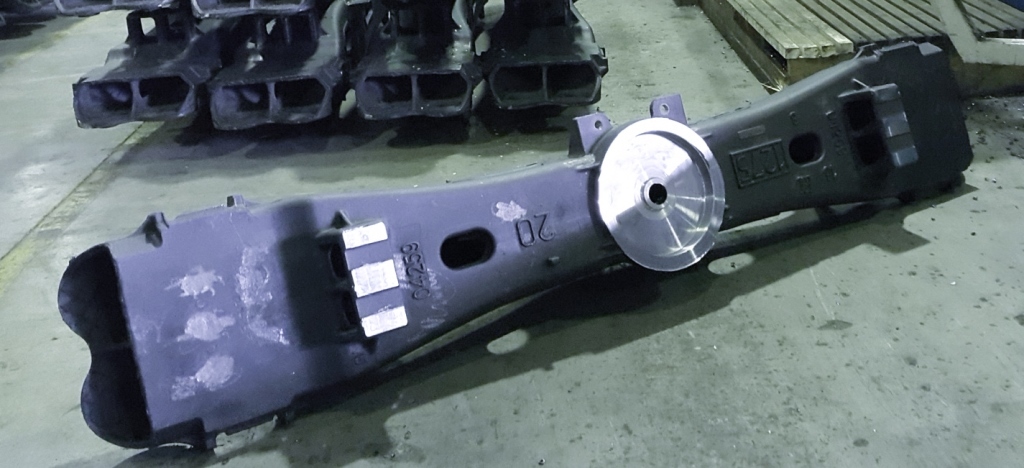 Thanks to the work performed, the STANEXIM's projects library for railway engineering enterprises has significantly expanded. A range of standard elements has been developed, produced and adited, which will significantly reduce the design and production time of similar equipment in the future.
Read more about other STANEXIM solutions for processing car castings in our next publications.
-----------------------------------------
RM Rail VKM-Stal (Saransk, Republic of Mordovia) is our strategic partner and the largest metallurgical complex in Russia, specialized in the production of foundry products for the railway, automotive industry, agriculture from various grades of carbon and alloy steels, gray high-strength alloyed cast iron.