Milling robotic complex SMO0106XF4 developed by STANEXIM is designed for processing parts made of light materials (plastic, wood, aluminum).
Watch video
Complex composition:
Industrial robot FANUCR-2000iC / 210L
Milling spindle
Tool magazine
Cutting and auxiliary tool set
Protective fence for the manipulator movement area
Control cabinet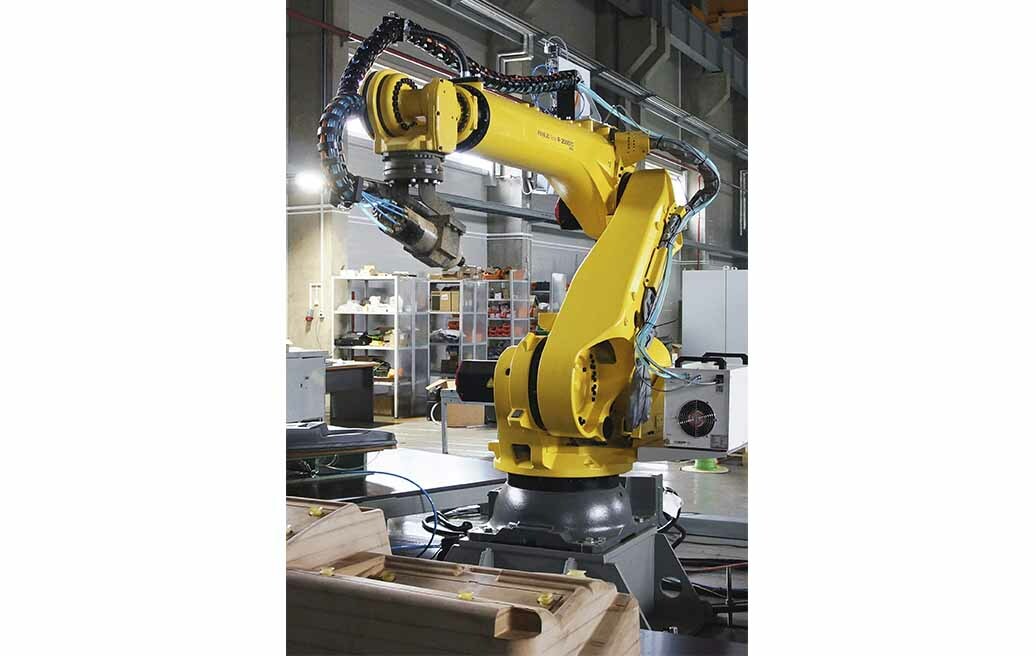 Technical characteristics:
robot reach: 3100 mm
number of axes of the robot: 6
number of positions for processing: 3
spindle power: 4.5KW
Max. the size of the processed parts: 2600х1500х700 mm
number of positions in the tool magazine: 5
The layout of the complex provides three processing positions for a wide range of products. Due to the presence of safety light curtains it's possible to change the workpiece during machining at an adjacent position.
This complex has a certificate of its own production, confirming that it really STANEXIM own production.