On March 23-26, our electronics engineers completed the training course "Connection of FANUC CNC system".
The course was organized by our partners EXIDER and FANUC Russia.
The course teacher- technical expert of the FANUC company - Vladislav Budkin.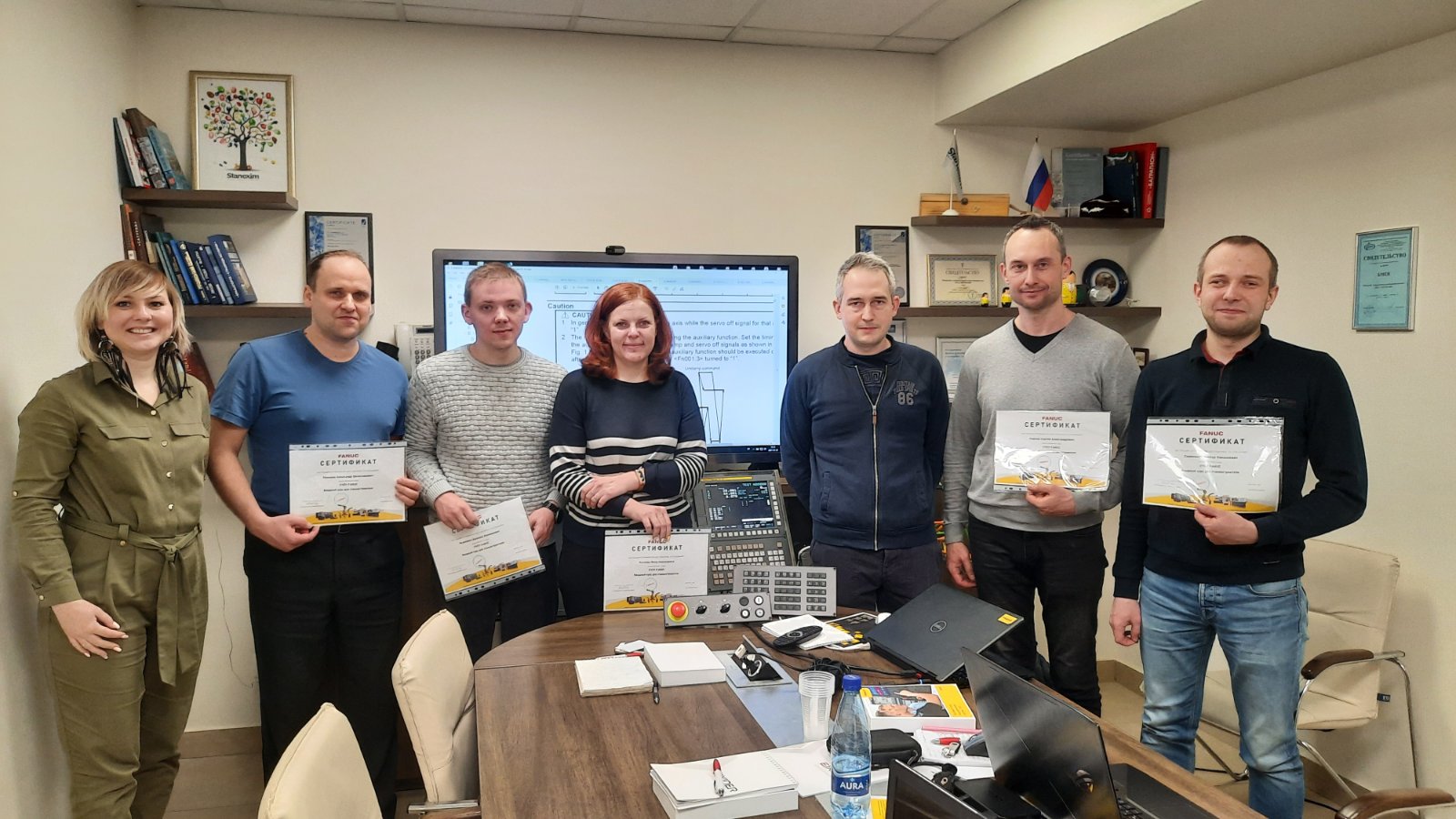 During the course, the following aspects of working with CNC were considered:
- configuration of CNC systems
- machine interface
- PMC function / PMC programming function
- installation and connection of servos
- diagnostics of the servo signal shape
- control of the machine's electroautomatics
- multichannel PMC
- spindle speed control
At the end of the seminar the participants received certificates.
We'd like to thank our partners EXIDER and FANUC.